Introduction
Small businesses are always looking for ways to increase their exposure and improve customer engagement. As the world becomes more digital, video marketing is quickly becoming a favored tool for businesses to reach out to their target audience. It is estimated that by 2022, around 82% of global internet traffic will come from videos.
Incorporating video marketing into your overall marketing strategy is essential in today's competitive digital market. In this post, we will be discussing the three significant benefits of incorporating video marketing into your small business's overall marketing plan: online visibility, audience engagement, and video production.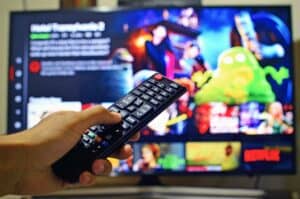 Online Visibility
Enhancing your online visibility in today's digital world is more critical than ever. With the rise of social media platforms and online search engines, your small business could easily be swallowed by larger companies, irrespective of the quality of your products or services.
One way to increase your online visibility is by incorporating video marketing into your overall marketing plan. Videos on social media platforms such as Facebook, Instagram, Twitter, Tik-Tok, and LinkedIn attract attention, particularly when they are engaging and creative.
Video marketing also attracts search engines, improving your small business website's visibility on search engines like Google and Bing. When you create quality videos, it will drive traffic to your website and social media platforms.
Furthermore, videos can help your small business website rank better in search engines, leading to increased organic traffic. You can create videos to promote your products/services, or you can feature customer testimonials, industry insights, and behind-the-scenes footage of your business operations to grab your audience's attention.
Audience Engagement
One major benefit of incorporating video marketing into your small business's overall marketing plan is that it increases audience engagement. Videos can help you to keep your audience engaged for a longer time by providing them with visually compelling content.
When you create videos that are relatable, entertaining, and informative, it can encourage your audience to engage with your product or service. There are more than 1 billion users on YouTube, and they consume millions of hours of content every day. This presents a massive opportunity for small businesses to engage with their audience and build their brand awareness.
Moreover, videos offer your audience a unique experience that allows them to interact and connect with your small business on a more personal level. When you connect with your audience on an emotional level, you are likely to attract more brand loyalists.
Video Production
The production of quality video content for your small business is essential in ensuring that your audience is engaged and attracted to your products or services. Video marketing requires careful thought, planning, and execution to ensure the final output resonates with your target audience.
When creating video content for your business, consider the length, tone, and messaging you want to convey to your audience. Ensure that the colors, themes, and visuals match your brand identity.
You don't have to be a professional videographer to create high-quality videos for your business. With the vast technology available, smartphones are capable of recording high-quality video footage and audio. You can also outsource your video production to professionals if you do not have the expertise or resources in-house.
Conclusion
In conclusion, incorporating video marketing into your small business's overall marketing plan is essential, given the increasing digital world we live in today. It creates online visibility, keeps your audience engaged, and ensures quality video production. Video marketing presents opportunities for small business owners to gain brand recognition and stand out from their competition.
If you haven't yet begun incorporating video marketing into your overall marketing plan, now is the time. The benefits are crystal clear, and the potential return on investment could be tremendous.